HipChat
Introduction
Papertrail can send a chat message to a HipChat room; the chat message will contain the logs and a link to context.
Setup
Follow the steps in Alerts.
Settings
Visit HipChat, login, and click the Group admin link, then API. On the resulting API tokens page, create an API token of type "Notification."
HipChat offers 2 types of keys for v1 of their API (details). Use a Notification key, not an Admin key. The token label can be a freeform description of your choosing. The API tokens page should look similar to this: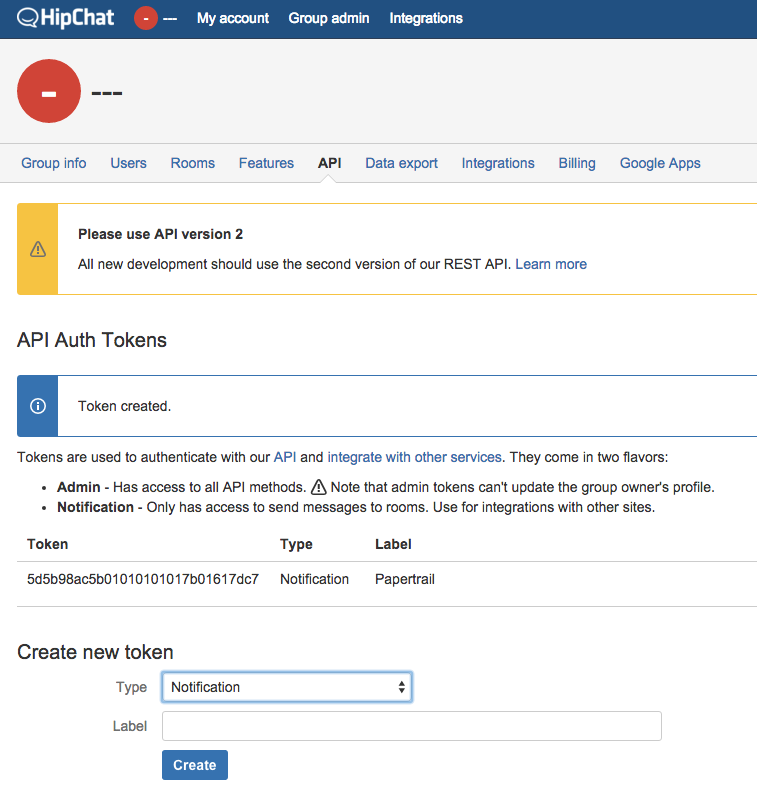 You will also need:
The name of the HipChat room to speak in. This is the name within the HipChat Web interface, not as seen via XMPP. This will be specific to your HipChat account.
Then for the search alert you are creating, choose:
Whether to include the log messages in the chat message
Papertrail uses HipChat API v1.