Google Sheets
How to import one or more log archives into Google Sheets (formerly Spreadsheets) for additional analysis and charting.
Import
Download a log archive, which is in tab-separated value (TSV) format (more).
In Google Drive, choose Create -> Spreadsheet. Upload the archive file and let Sheets auto-detect settings: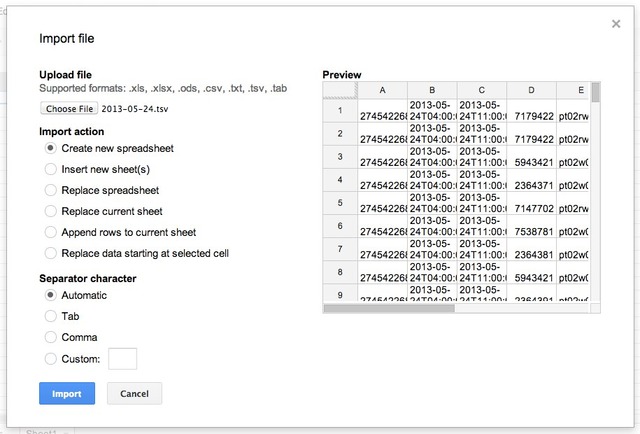 Column names
After importing data, rename column headers to more useful names (from Permanent log archives).

Functionality
Filter
To analyze a subset of logs, use Data -> Filter . See filtering.
Pivot tables
For additional analysis, use functions or Data -> Pivot table report. Read Google's introduction and documentation.
Charts
See charts.
Notes
Size
As of this writing, Google Sheets are restricted to 400,000 rows and 20 MB. More.